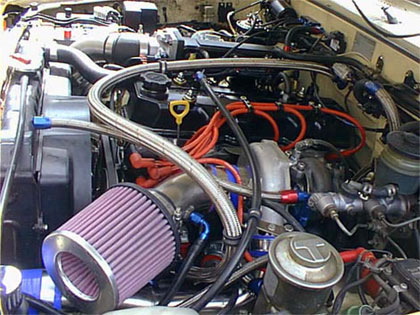 Let us put our engine knowledge and experience to work in your Toyota.
At D.O.A. the focus is to yield the correct end result, reached by proper component selections. You cannot swim without going in the water, and a company claiming to "know what your Toyota needs" having never run a trail, a oval, a road course, or a drag strip, is simply guessing. Before you spend your money on any performance additions, consider the source, and understand the difference between a business that simply sells, and a business that sells from real usage, and real world experience. If you're a beginner, and you need guidance regarding your build, send us an email, we'd love to help.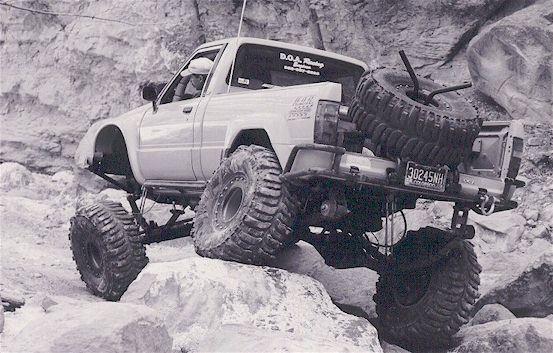 From rock crawling to road course and desert racing, D.O.A. Racing Engines builds it right!
D.O.A. Racing Engines specializes in Toyota racing and street application engines and components. Our services include cylinder head porting for all applications, corrective porting where you may remit your ported cylinder head for corrections, induction modifications for both carb and efi, master kit compilations, camshafts, spec and custom ( always formatted on CWC stock and cut to spec by both Schneider and Clay Smith engineering ), injection upgrades and more. NOTE: We are the only company performing D port and raised port conversions on 20r cylinder heads. Our engine specialties include 4age, 5sfe, 18rg, 2 and 3tc, all R series including the imported 21ru, 2 and 3rz, 5 and 7m, 2 and 3f including 3fe stroker builds, 5vzfe, and most current platforms including the 2016 3.5 adkins cylcle powerplants. Contact us today for more information on performance upgrades to your Toyota including vintage tech for your current build.
Latest News and Specials
Specials and qualified used components for sale. 5VZE 93mm forged 8.0:1 pistons. Includes pistons, pins, and spiral locks @ 575.00. Email for questions. Toyota 3RZ 2.7 "Blower Ready" short block assembly. Standard bore, deck, rod, main and thrust surfaces.  New coated pistons, moly ring …

Read More