V6 Induction
V6 High Flow™ Throttle Bodies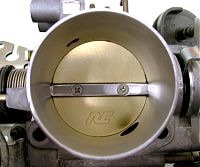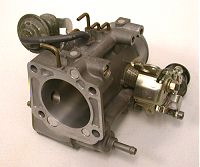 3VZE motors respond particularly well to these increased bore throttle bodies! Choose from 3-6 mm over to suit your needs. Does not require manifold modifications.
Send in your own core: 3 day turnaround upon receipt. For less down time, pay a $100 core charge with your order for quick shipment from our stock of increased bore throttle bodies.
NOTE: Core charges are refunded upon receipt of your complete and good condition throttle body.
3VZE Overbore T-Body – $350
V6 Injectors

Factory Injectors: Rebuilt/Balanced – $250
Lucas Injectors: 195 sat/low – $call
NOTE: Prices do not include shipping.