Jeff Moskovitz's Race-Prepped 22RTE
Jeff Moskovitz's race-prepped 22RTE, a D.O.A. Racing Engines' motor.
Jeff's motor features a DOA Racing Engines 22RTE block which has been bored .020″ over. Extensive machine work has been done to ensure that the cylinders are concentric and perpendicular to the crank.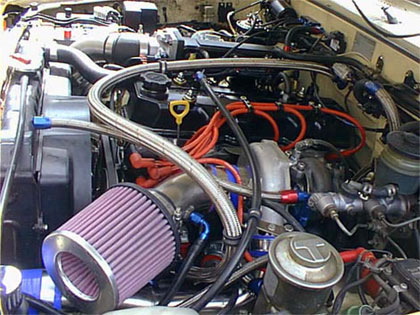 Forged JE 8.5:1 pistons and Hastings rings sit on DOA-prepped, fully stress-relieved and radiused stock rods, ARP rod bolts, and a factory forged crank that has been turned .010″ under. To stand up to the rigors of high boost, the deck surface has been O-ringed.
All rotating pieces have been balanced and phased, and the entire assembly blueprinted.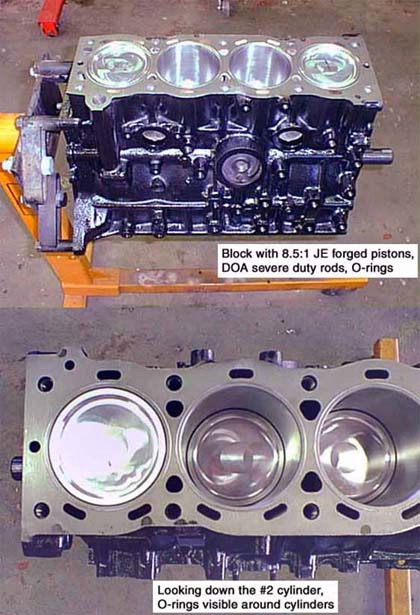 The cylinder head has also received a complete DOA preparation: a fresh closed chamber Toyota 22RE casting has been hand ported and flow balanced, and oversized Ferrea valves installed. Dual valve springs have been installed and seat pressures have been equalized to 95 lbs.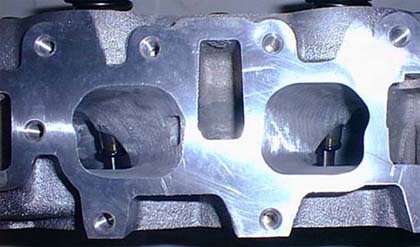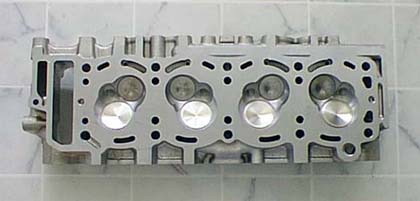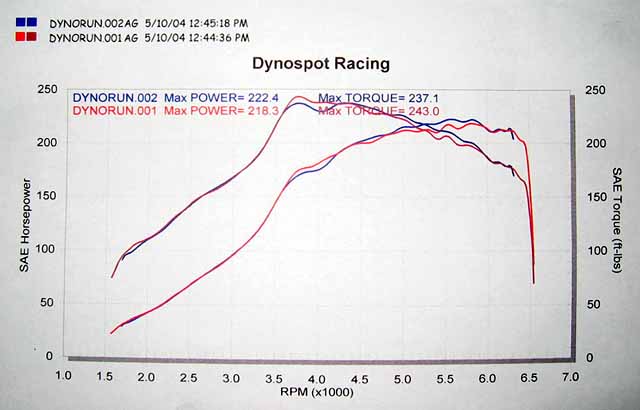 After tuning, Jeff's motor made 222 hp and 243 foot lbs. of torque at the rear wheels (@14 psi boost, on 91 octane pump gas).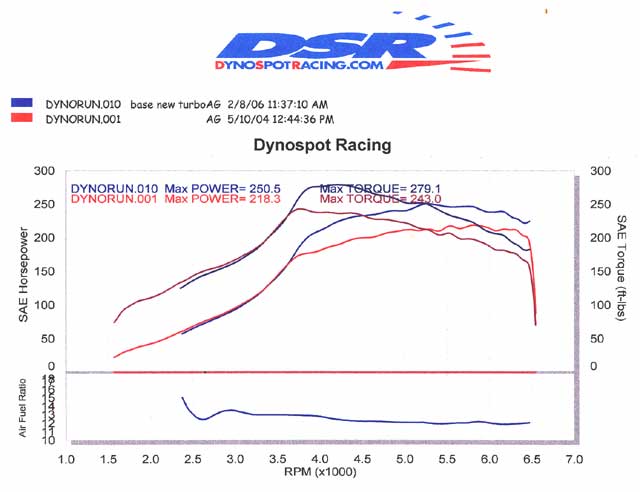 UPDATE: After changing to a larger Garrett/Precision SC34R T3/T04E turbocharger, and retuning, Jeff's motor is now making 250 hp at the rear wheels and an impressive 279 ft, lbs. of torque @ 15 psi boost, again on 91 octane pump gas.
More info on this motor can be found on Jeff's web site. – www.well.com/user/mosk/